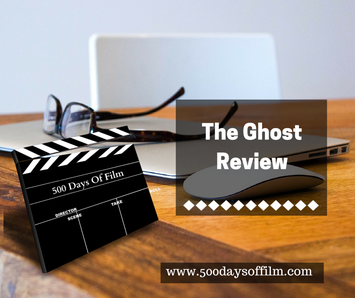 500 Days Of Film Reviews The Ghost And Finds A Thriller That Just Didn't Thrill
A ghost writer (Ewan McGregor) is hired to complete the memoirs of ex-Prime Minister, Adam Lang (Pierce Brosnan), after the book's previous ghost writer dies in mysterious circumstances. 
As he starts work, fresh controversy erupts around Lang's political life when he is accused of crimes against humanity.
Investigating further, the ghost finds that all is not what it seems and realises that he is in grave danger. Who can he trust?
Is It Any Good?
This is the second time that I have watched The Ghost and both times I have been left underwhelmed. 
The story, based on a novel by Robert Harris, is pretty interesting. There are some tense scenes as McGregor tries unravel the mystery surrounding his predecessor's death. 
However, at no point did I really feel invested in the characters. It was actually all I could do to avoid a quick check of emails whilst I was watching. 
For me, the last ten seconds of this film were the only time in which I was truly engaged with the story. That really isn't a good thing is it...
Perhaps I  just wasn't in the right mood
Perhaps I am not getting something important. I am not suggesting that The Ghost is a bad movie - not at all - just that it isn't very good. 
Am I wrong in this? Do you think I have missed something here? Let me know in the comments section below.
Random Observations
Is it me or were the accents in this film appalling? They all really grated on me.
I am not sure that the Tony and Cherie Blair comparisons were, in the end, enough for me to be interested in their predicament.
I did think it was clever that Ewan McGregor's character was never given a name.