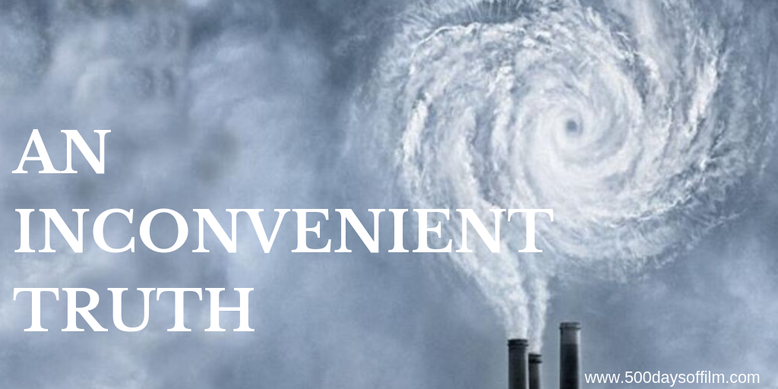 On paper, An Inconvenient Truth shouldn't work… let alone become one of the best known environmental documentaries ever made. Based on a powerpoint presentation delivered by former vice president Al Gore, the film is "talk" heavy, statistic heavy and peppered with rather cheesy "dad" jokes.
However, the reason why An Inconvenient Truth works, why Davis Guggenheim's film won an Oscar and why it is as powerful now as when it was released in 2006, is largely down to the power of its message and the passion of its messenger.
In addition to the barrage of sobering statistics, we also get a fascinating insight into Gore's childhood, his ill fated presidential run and what inspired him to focus on raising our awareness about environmental concerns.
What is most impressive about An Inconvenient Truth is the fact that this is a hopeful film. By the end, we feel that we can turn the tide - we can make positive change. Indeed, the documentary provides us with many practical ways to achieve this goal.
But… did we actually act on them? What is the true legacy of An Inconvenient Truth?
This is what Jon Shenk and Bonni Cohen's film, An Inconvenient Sequel: Truth to Power, seeks to explore. What has changed in the decade since the release of An Inconvenient Truth? 
Sadly, not as much as Al Gore had hoped. Disappointment has taken its toll. Gore's frustration is clear to see. You sense that he feels as if he is running out of time. As a result, he focuses on training others to deliver his important message.
An Inconvenient Sequel follows a broadly similar format to the original documentary. However, it is also more cinematic - following Gore as he travels around raising awareness and surveying the world's varying environmental challenges. 
The footage is undeniably stunning and yet something gets lost in translation. For all its breathtaking shots of glaciers, An Inconvenient Sequel is noticeably less engaging than An Inconvenient Truth. Nonetheless, it is a powerful and moving film. 
It is remarkable to see the work that went on behind the scenes prior to the signing of 2016's Paris Agreement - an agreement within the United Nations Framework Convention on Climate Change, dealing with greenhouse-gas-emissions mitigation, adaptation and finance.
Unfortunately, the hope that this moment inspires is soon dashed following the election of Donald Trump. Al Gore looks visibly sickened at the prospect of what a Trump administration will mean to his work on tackling climate change.
His fears were not unfounded. However, An Inconvenient Sequel is not as interested in politics as it is in us, its audience. We are the ones that can make change happen.
Honourable Mentions...
An Inconvenient Truth and An Inconvenient Sequel are part of the environmental documentary collection of Documentary 7.
If you enjoyed these movies, I would also recommend:
March Of The Penguins
Encounters at the End of The World
Before The Flood
Chasing Ice
Chasing Coral
Gasland
You can check out my reviews of these films here.
I would also like to include the following honourable mentions: 2040: Join The Regeneration, The Ivory Game, Anote's Ark, Being The Change, The Island President, Climate Of Doubt and Switch.
Do you have any environmental documentaries that you would like to recommend? If so, do let us know in the comments section below or over on Twitter. You can find me @500DaysOfFilm.